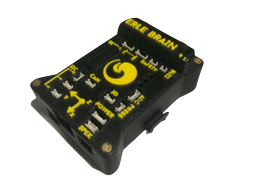 ErleBrain 1.1
Powering PXF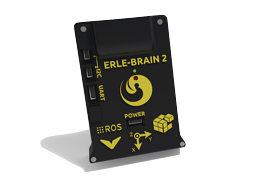 ErleBrain 2.0
Only sold as part of ErleBrain 2.
Erle migrated from BeagleBone Black to Raspberry Pi with the release of Erle Brain 2.
While ErleBrain 2 is based on Raspberry Pi 2, PXF 2.0 is apparently compatible with many boards: BeagleBone Black, Raspberry Pi, Raspberry Pi 2, BananaPi, Orange Pi, Odroid-C1, Odroid-C1+.