Drone System Integrator
What's your story?
Take it to the Sky with LambDrive
Custom Drone Solutions
Complete Drone System Design and Development Service
Total System Design
We design both hardware and software to solve your problem
We don't just provide a drone, but rather a complete UAV solution tailored for your business domain
Open Source
We leverage the power of open source hardware and software to minimize the time-to-market and cost
Hardware: Pixhawk / PX4 / PXF / Clones
Software: ArduPilot (APM ArduCopter/ArduPlane/Rover/ArduSub) / PX4 Native Stack / ROS
Best Vehicle for the Job
We can design and build any type of vehicle that matches your application
Frame Types: Multicopters, Single-rotor Helicopters, VTOL, Fixed-wing Planes, Rovers, Boats and ROV's
Design Metrics: Heavy-lift, Long-range, Long-flight, Precision-flight, Redundant, Weatherproof, etc.
Usability
Optimized Hardware, UI, Operation, Application
PC, Tablet, Smart Phone based Ground Control Software
Peripheral and external system integration
Telemetry, FPV, LTE, Mesh Networking
Autonomous
Not limited to GPS/Waypoint
Autonomous Missions with Failsafe, Failover, Safety and Recovery
Much more flexible than closed systems such as DJI's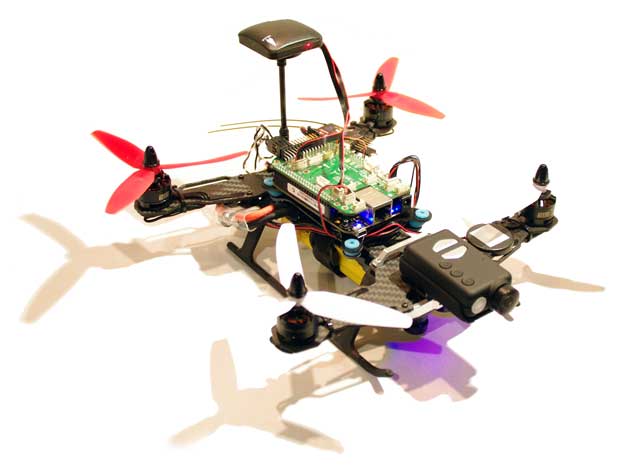 Demo
Single Rotor Helicopter Autonomous Flight
Single Rotor Helicopter (Tablet Based Operation)
SingleStick Mode Racing Drone
Products
Vehicle that Matches Your Needs
Multicopter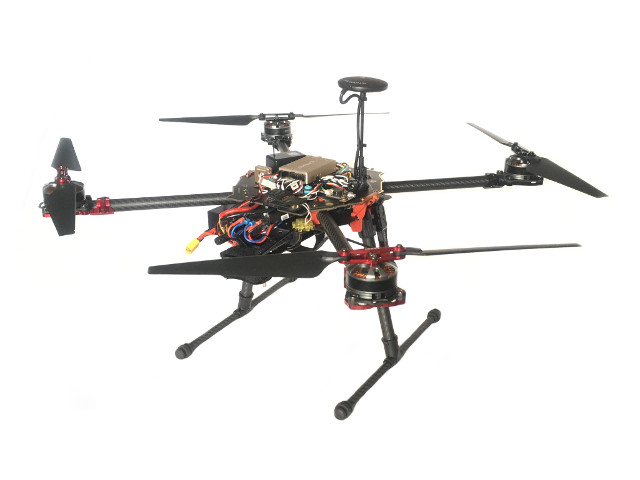 Multicopters are best suited for short-flights that require precision maneuvers. We can develop multicopters of various sizes, payload capabilities, and functions that best suits your needs. We can implement custom payload and flight control logics so your application doesn't have to be limited to existing frames or solutions.
Helicopter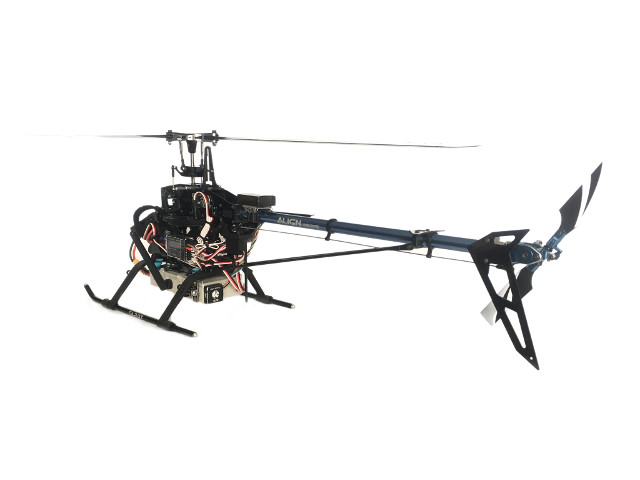 Helicopters are inherently more efficient that multicopters and can carry heavier payloads over longer distances, thus they are suited for heavier payloads, long-range delivery, dusting and spraying. We can build helicopters in different sizes that matches your application. We can also build engine helicopters which has an order of magnitude longer flight time compared to a typical multicopter. Our helicopters come with flight assist functions as well as fully autonomous GPS waypoint mission capabilities.
VTOL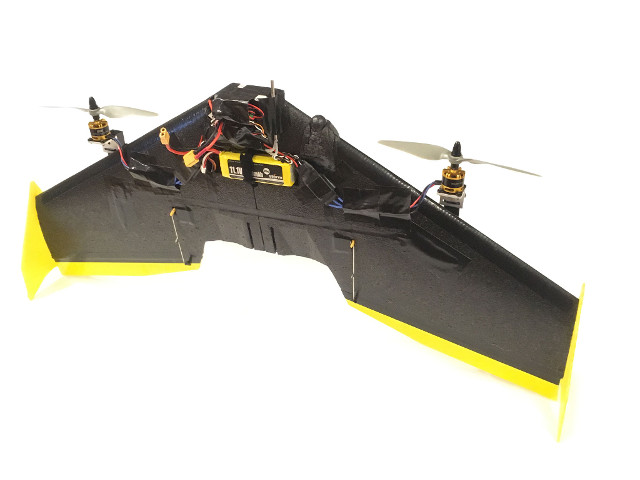 VTOL aircrafts can take off vertically just like a multicopter or a helicopter, but it benefits from having a fixed wing that provides lift and thus are even more efficient. These frames can easily cover more than 10x the area compared to comparable multirotors. VTOL's are best suited for wide area survey and monitoring using smaller sensors. We can build custom applications for precision agriculture, mining, as well as general search and monitoring.
ROV
Underwater ROV's can dive to thet depth of more than 100m and stream HD video to the monitoring station located on the ground or on the mothership. Powered with powerful thrustors and sophisticated on-board controller, our ROV's can stabilize itself and maneuvor under various conditions to collect marine data. In addition to the HD camera, we can add various underwater sesnsors and manipulator/samplers with custom software for specialized surveing applications, as well as general search and monitoring.
Drone Software Development
On-board Software, Application Development, Integration, Internationalization & Localization
Area of Expertise

On-board Flight Control Software
Custom Drone Application
Graphics / 3D
On-boar / Mobile / Desktop / Web / Embedded
Internationalization / Localization
Languages

C/C++ / Objective C / Swift / Java
Ruby / Ruby on Rails / Sinatra / Python
HTML / JavaScript
SQL
Platforms

Pixhawk / PX4 / PXF
Micro-controller / Linux SBC (BeagleBone / RaspberryPi / Arduino)
ArduPilot (APM, Copter, Plane, Rover, Boat, Sub, AntennaTracker) / PX4 Native Stack / ROS
iOS (iPhone/iPad) / MacOS / Android / Linux / FreeBSD / Windows
Amazon Web Services / Co-lo / Hosting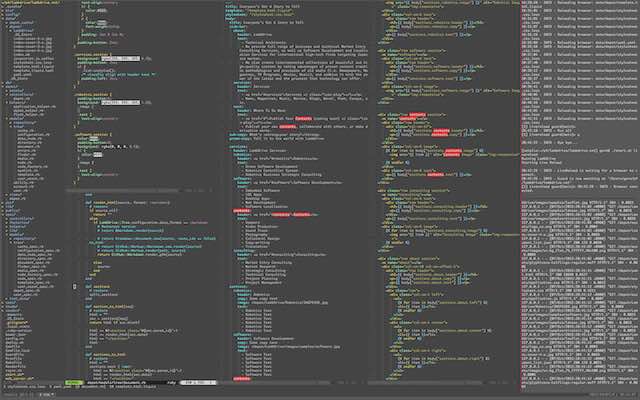 Case Study
Room Service Delivery Drone Prototype for Huis Ten Bosch
We developed a customized on-board and mission control software capable of fully automated multi-modal delivery system in just 3 months by utilizing an open source flight controller software. Here are some links to the media coverage of the project.
Drone Consulting
One-stop Technical & Market-Entry Consulting Services
We provide a full range of Japan market entry support services as well as technical consulting and development services for international high-tech drone/UAV firms.
We have extensive technical knowledge of drones market in Japan, as well as years of experience in providing local technical support to customers including one of the largest telco's, electronics manufactures and automotive manufacturers in the world.
We also have extensive experience in local administration and maintenance of carrier-grade server environments.
Market-Entry Consulting
One-stop Japan Market Entry Support

Market research
Competitive analysis
Market acceptance and adaptability analysis
Japan-specific strategy development
Lead generation and hands-on execution
Marketing and promotion
Local entity establishment
Bilingual staff recruitment
Technical Consulting
Drone, Web, Mobile & Embedded Systems

Technical research
Adaptability and Feasibility analysis
Japan specific roadmap development
Internationalization, Localization (i18n, l10n)
3rd party components and system evaluation
Regulatory compliance research
Sales Support
Pre & Post-Sales

Lead generation
Demo, presentation, trade-shows
Deal shaping, negotiation and closing
Pre-sale and post-sale technical support
Hands-on Execution
Customer Support & Maintenance

Local tech-support
On-site support
Local installations and maintenance
Server monitoring and operation
Periodical content updates & version releases
Log analysis & report generation
Other maintenance operations
Project Management
Global Projects & International Team

Resource management
Time & schedule management
Scope & customer expectation management
About LambDrive
What's Our Story?
Drone / UAV
Software / Hardware
Cross-Discipline / Cross-Domain / Cross-Culture
We love building machines, we are drawn to all things mechanical, we hoard electronic gadgets, we are photographers and videographers, we love vehicles, we are obsessed with anything and everything that flies, we are RC pilots, we write software both professionally and as a hobby, we take pleasure in figuring things out, and we are really good at solving complex problems. In other words, we are born to build drones.
LambDrive, Ltd.
Aoyama Centre Bldg. 2F, 3-8-40 Minami Aoyama, Minato, Tokyo 107-0062
info@lambdrive.net
+81 3 5324 2346
Goro Senzai - President