Connector for Pixhawk Family of Flight Controllers
Hirose DF13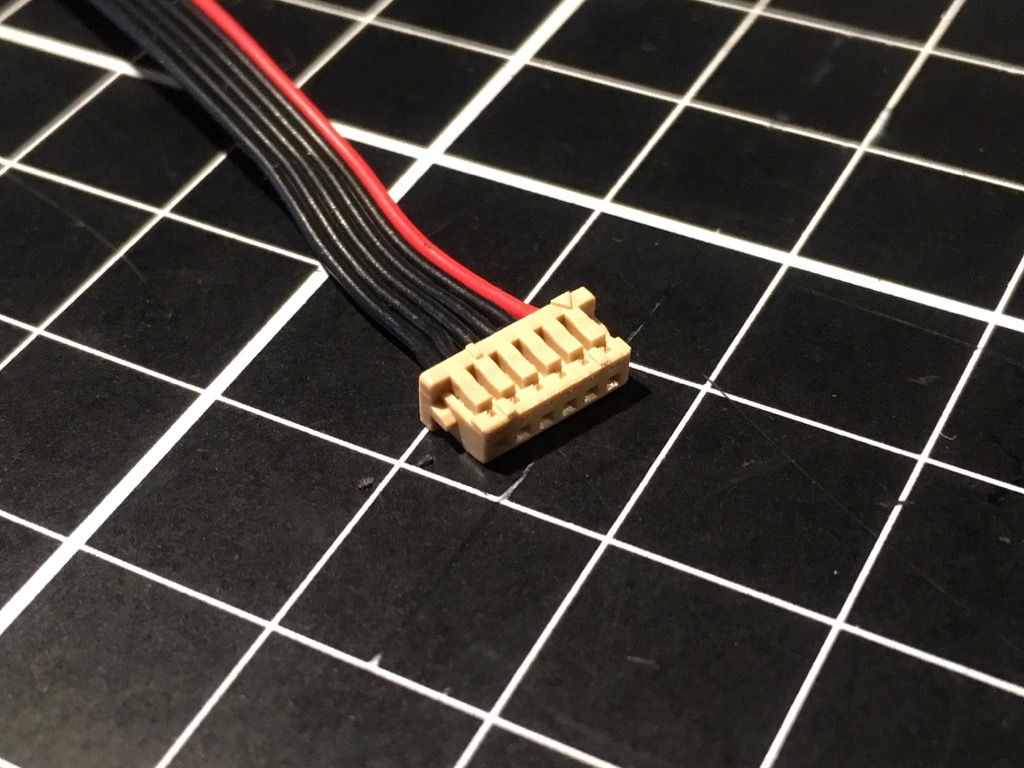 1.25mm pitch
-35 ~ 85 deg. C
150 V (AC)
AWG 30 ~ 26
Pixhawk (PX4FMUv2) uses Hirose DF13 connectors
It was designed as a fixed SMT (surface mount) connector with designed mating/unmating cycles of 30~50 times
So it is prone to wire and housing breakage
Pixhawk copies and even clones often use similarly sized JST SH or Molex PicoBlade, neither of which are compatible with Hirose DF13, causing connector housing breakage, broken pin, and bad connection in general
If the connector housing is white, it is safe to assume they are not genuine DF13
Below is a picture of an I2C splitter with genuine Hirose DF13
Molex Picoblade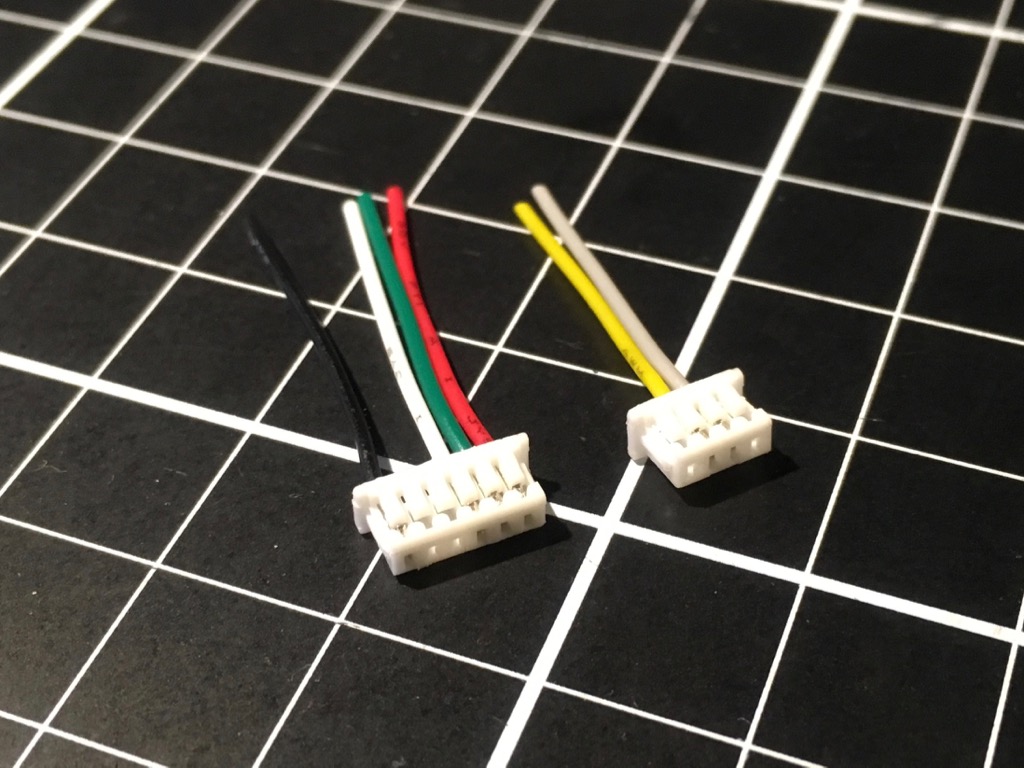 1.25mm pitch
125V, 1.0A
AWG 26 ~ 32
Used in many clones and cheap sensors
Can be inserted into DF13 Female headers
If you insert DF13 into Picoblade headers, it will most likely break
Most of the I2C splitters sold on Chinese sites are not DF13. They are usually not even genuine Molex Picoblade and are prone to cracking
This is what an I2C splitter with genuine Hirose DF13 looks like
JST GH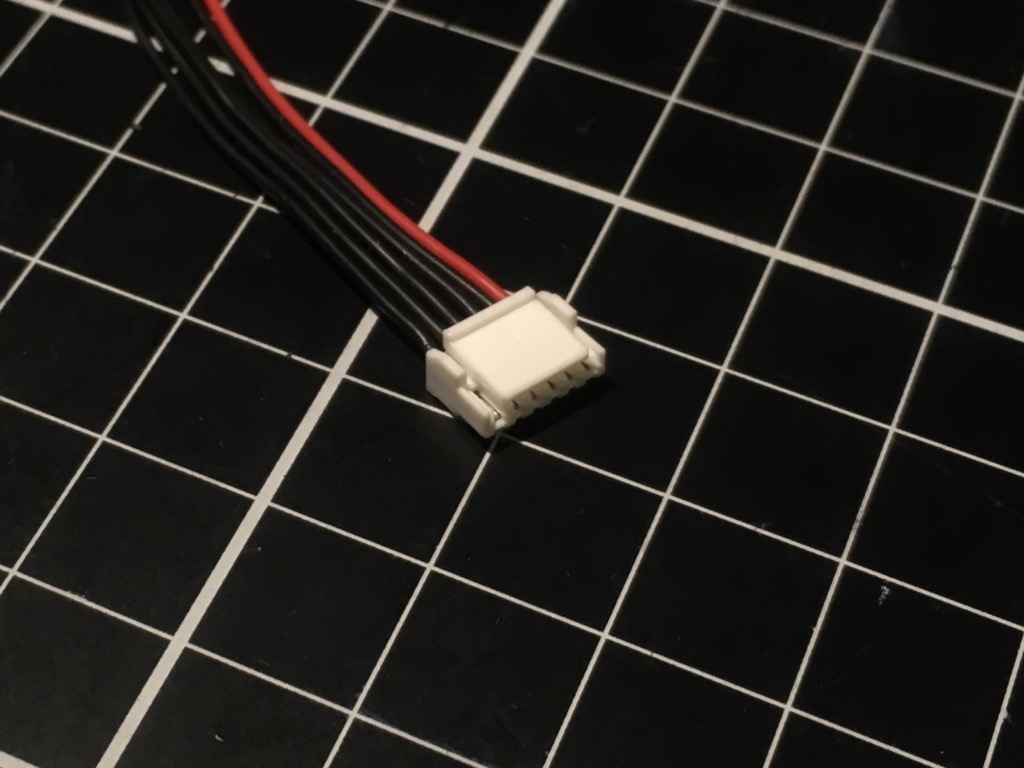 1.25mm pitch
-25 ~ 80 deg. C
50V (AC, DC)
AWG 26
PixRacer (production version), PXFmini, and newer boards use JST GH Series Connector
JST GH has a locking tab with click feedback, are not much larger compared to DF13, and insert direction is easy to identify
The crimping terminals are larger than DF13, so custom cables are a little easier to make
JST SH 1.0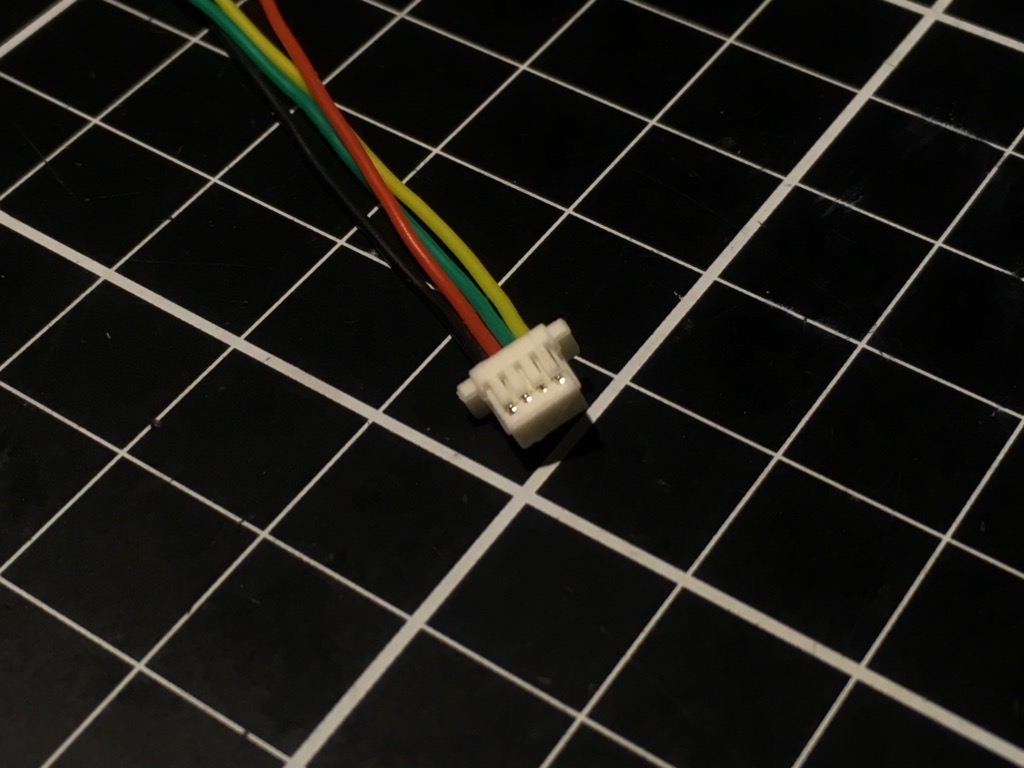 1.0mm pitch
Smaller than DF13 or Picoblade
Used in such FC as CC3D, mini-sized Pixhawks such as Pixfalcon, Pixhawk Mini, etc.
Molex CLICK-Mate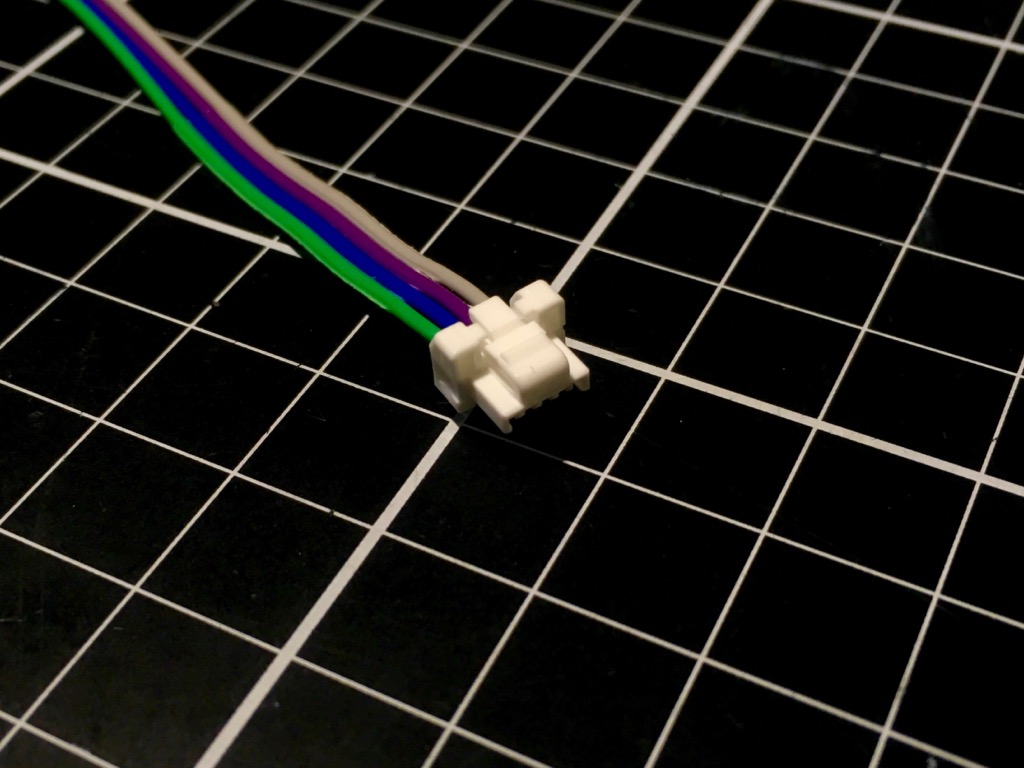 Pixhawk 2 (3DR version) and PixRacer beta (prototype) board used Molex CLICK-Mate
CLICK-Mate connectors are also used on CAN bus based products
It also has locking tab, but are much larger than DF13 or GH connectors
Servo Connectors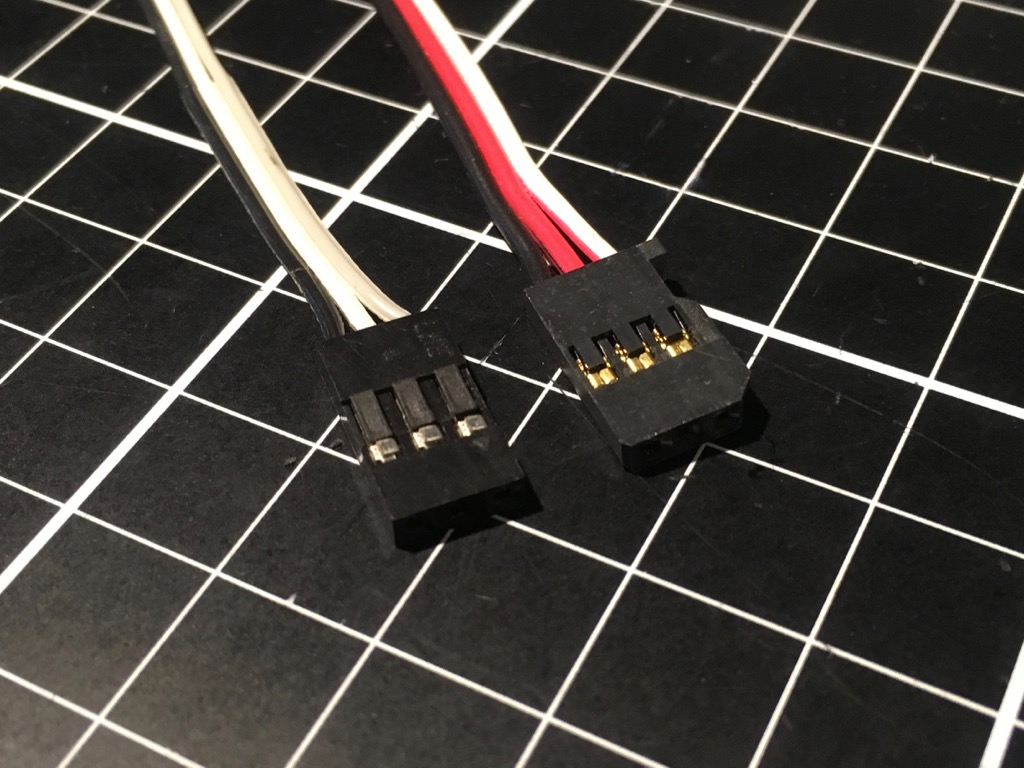 Originally based on Dupont connectors
Futaba has extra tabs, but most FC's have a slit that enable you to insert Futaba connectors too
However, Futaba uses different size pins and crimp terminals, so if you mix them, female connector may become loose
Making Your Own Cable
These connectors, along with the crimp terminals and crimp tools, can be purchased at RS-Online, Mouser, DigiKey, etc.
Cable Sheath Material
Use of a regular PVC ribbon cable is not advised as they are prone to breakage. Shielded robot cables are OK, but since they are thicker and harder, they tend to pass on the vibrations from the other parts of the vehicle to the floating mounted FC, and sometimes even cause more resonant vibrations.
3DR supplied ribbon cable are pretty good in terms of softness and durability
Erle Robotics (PXF, ErleBrain) supplied cables are thin, yet hard
AUAV (PixRacer) supplied cables have nice soft silicone sheath, but they are too thick to hand crimp into the connector housing
Many GPS and other modules bought from China comes with robot cable with hard outer sheath. Make sure you build a strain relief at the Pixhawk end to prevent individual wires from breaking off
The best cable that I've encountered so far is a silicone ribbon cable that came with one of the sensors, but they are hard to find